36th Second District Representative – Bro. J. Kendall "Biggy" Smalls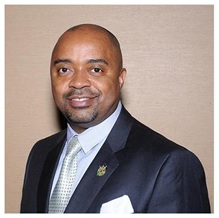 Brothers of the Mighty 2nd District,
As the 36th Second District Representative, I am honored to welcome you to the registration site of the 71st Annual Second District Conference, of the Omega Psi Phi Fraternity, Inc. The Brothers of Psi Iota Chapter, and of Corridor II, look forward to extending their royal purple arm of hospitality as you prepare to register at the Dover Downs Hotel and Casino, in Dover Delaware. The host chapter is anxiously awaiting your registration and arrival. Dover Downs Hotel and Casino is an excellent venue for our conference. Please take the opportunity to fellowship with members from the Supreme Council, the 2nd District Council, the 2nd District, and members from other Districts. This is an extremely exciting and challenging time for our fraternity and our families. The 71st Second District Marshal, Brother Charles W. Moore Jr., and his Conference Team have been working hard to plan and execute an outstanding conference. Thanks for registering, and by conference end, we will have completed Omega's business and carved out time for friendship, fellowship, and recreation.
Please take advantage of the services we offer and enjoy the attractions. Again, welcome to the 71st Second District Conference, Corridor II, and Dover, Delaware!
Fraternally Yours!
Bro. J. Kendall "Biggy" Smalls
36th Second District Representative